Partnering with Service Organizations for Success!
"Don't settle for less, Choose only the Best!" – Executive Director for Eastern Oregon CIL
23 years of innovative data management solutions.
Nothing about us, without us!
MiCIL is easy to use, with everything needed to manage your service organization. From consumer intake, document management to intelligence built in for Federal/State compliance.
Centers for Independent Living 

 Ticket to Work 

 Office for the Blind and Visually Impaired 

 ADRC's 

 Office for the Deaf and Hard of Hearing 

 Catholic Charities 

 Big Brother's Big Sisters 

 Service Dog Organizations  

 and your organization – click here for free collaboration
With over 2 decades of expertise, we customize to serve your organization. Learn more about managing programs with MiCIL!
HEART. DEDICATION. COMMUNITY.
MiCIL is the original peer developed system by Mark Obatake, Executive Director of Hawaii Centers for Independent Living in 1999.
MiCIL brings over 2 decades of Experience and Commitment, to serve CILs with accurate and meaningful reporting, with compliance tools to guide your Independent Living Center towards success.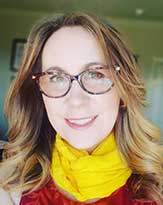 Michelle Tanabe
"Thank you for creating MiCIL, it's really wonderful. I have seen a really big improvement with audits [for CILs] since they began using MiCIL."
Velja Elsrad, Older Blind Grant Administrator, Division of Vocational Rehabilitation, Alaska, MiCIL Member since 2001
"I highly recommend MiCIL to Independent Living Centers looking for a complete, yet flexible, data management package."
Deb, Program Manager, Independence First, Wisconsin. MiCIL Member since year 2000.
"I find MiCIL easy to use for the 704 Report. Especially regarding the section on hours spent in Section D for quantitative data in community services. I have been wooed by the other online services but I never felt they had what MiCIL has to offer."
Jamey George, Executive Director, The Freedom Center, Maryland, MiCIL Member since 2001
✓ 

Complete Data Hosting – No Software Needed
✓ 

Free Support!
✓ 

Automatic Backups
✓ 

Automatic Data Archiving
✓ 

Free Compliance Tools!
✓ 

Multiple Office Reporting!
✓ 

JAWS Compatible