Michelle Tanabe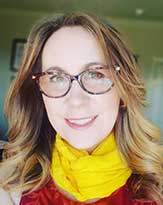 Michelle has 25 years of experience in data system development, project management, data migration, compliance and client support. Michelle has expertise in system design to meet complex federal compliance requirements. While President of Tanabe Systems, Inc. over two decades we have served more than 125 Non-Profits in 26 states across the US and fi State Government agencies, including the Office's for the Blind and Visually Impaired of the entire state of Wisconsin.
Michelle holds a B.A. degree in Psychology, 1991 from Naropa University, Boulder Colorado. She began her career as a Registrar for the University of Wisconsin System where she was professionally trained to manage data systems. Her technical training and certifications include: Enterprise System Business Modeling; Mastering Microsoft Visual Basic Development; Microsoft Advanced Application Development; Certified Netware 3.12 Administration; Web Design and Programming; and Integrated Security Design Principles.
Tom Boser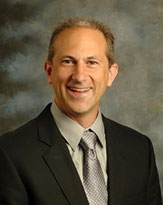 Tom has 29 years of experience in all facets of software development, implementation, migration and design. Tom has two decades serving IT requirements of the banking and health care industries. Tom partnered with Tanabe Systems, Inc. specifically to bring his expertise in full Microsoft Stack; Document Management Imaging; and HIPAA compliance to develop the modern MiCIL Envision technology used today. Tom's project experience includes large-scale development of a web-based workflow imaging system implemented for Veterans Affairs.
Tom holds a BS in Electrical Engineering from Milwaukee School of Engineering, 1992.
Development languages known: C++, C#, VB.net, MS SQL, JavaScript, TypeScript
Frameworks: JQuery, Angular, Vue, .Net, MFC, OWL
In Tom's spare time he coaches Softball and Basketball for Special Olympics in Wisconsin.
D.J. Bluma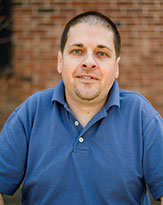 D.J. has over 12 years technical experience and IT knowledge in: Microsoft SQL database management, including complex query writing, report writing, maintenance plan creation, user management, monitoring, tuning and data migration execution and testing; SharePoint, Microsoft Office Applications (2003-2019) and .NET, VB scripting, Crystal Reports, PowerShell, HTML5 and CSS3; Web design, including forms development in asp.NET and Adobe forms with Adobe Professional and LiveCycle for data collection.
       

Manage project objectives, timelines and ensures budgets are met and made to customer specifications

       

Manage database migrations when onboarding new customers with existing software

       

Build database efficiencies by detecting and identifying expensive stored procedures and queries

       

Design, troubleshoot and enhance SSRS reports to meet customers' needs

       

Troubleshoot application, database and network-related application issues as needed

       

Manage end-user training as necessary for applications and creation of user manuals – technical and end-user

       

Develop and implement multiple CI processes annually to enhance team and overall department efficiency