MiCIL ("My C.I.L.") is unlike other databases available. It is a powerful yet easy to use data management tool, conceived from the daily operations of a consumer-controlled center for independent living.
Tanabe Systems and Mark Obatake, former Executive Director of The Hawaii Centers for Independent Living, began developing the software in 1998, to address the requirements for qualitative management of program services and the growing trend for outcomes accountability.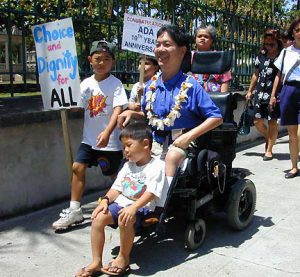 "I couldn't recommend a better Systems Developer for Independent Living Data Management than Michelle Tanabe. She has a logical way of thinking through the most difficult problems that CILs face, and her experience is second to none."
Mark Obatake, Executive Director, (retired) HCIL, Hawaii – The original MiCIL Partner 1999 MiCIL was Mark's vision to strengthen CILs Nationally!